MANUFACTURER OF PLASTIC CASINGS AND PARTS
A French specialist in no-mould plastics manufacturing
Our technology offers real advantages, for short and medium production runs.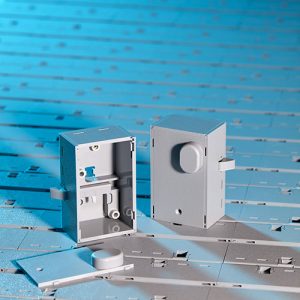 Revoluplast, a French specialist in plastic working and machining since 1990, designs and produces all types of casings, claddings and plastic parts with no moulds and to your measurements.
For short and medium runs, our technology is an excellent alternative to plastic injection moulding for producing a plastic casing or housing, for example, and offers numerous advantages:
Contact and a quote within 48 - 72 hours
A simplified design in line with your specifications, with or without a drawing
Little up-front investment (no tooling costs)
Customisation and flexibility as parts change
Design with a part for approval within 1 to 3 weeks
Mass production within 2 to 5 weeks (batches of 10 to 2000 units)
Flexibility and responsiveness
By entrusting us with your project, you are certain of obtaining sound advice from our technicians and benefiting from quality workmanship, your budget will be under control and our commitments adhered to.
REVOLUPLAST – your casings made differently – bespoke – with no tooling costs
Plastic working - Plastic machining and cutting
Plastic casings for electronics - Customised control boxes / HMIs - Plastic remote controls and control desks - Plastic housings - Plastic terminals and consoles - Plastic covers - Plastic enclosures and guards - Plastic front panels - plastic plates and panels - Plastic claddings
A world between 3D printing, standard casings and plastic injection moulding… discover a different approach to plastics manufacturing, which is perfect for runs of 10 to 5000 units.
Customer satisfaction:
Our priority!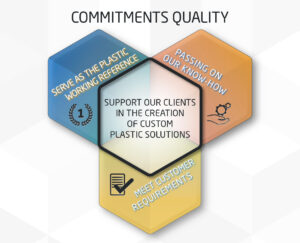 Our fields of application

Electronics
IT / Radio

Transport
Agricultural machinery

Industrial
Instrumentation / Education

Medical
Laboratories / Cosmetics

Security
Monitoring / Buildings

Public places
Retail stores
Your casings made differently with no tooling costs
Revoluplast, a manufacturer of bespoke plastic casings and so much more, has been designing and producing bespoke casings of all kinds with no tooling costs for more than 30 years.
This design and production method offers you numerous options:
Your plastic casings will be made to your dimensions and required quantities (runs of 10 to several thousand units)
All our products are made using lightweight thermoplastics
The production costs and lead times are significantly reduced (no mould and very few design costs)
Options to modify or adapt your items between each production batch
Short manufacturing lead times (1 to 3 weeks for a prototype and 2 to 5 weeks for runs, depending on the various production stages)
A wide range of applications: industrial (electronics and IT), medical, instrumentation, alarms and security, retail store and building equipment...
Customer testimonials
" SYSTECH and REVOLUPLAST have had a long-standing solid partnership, enhanced by the proximity of the 2 sites. A casing very often encloses a PCB and we address the same requirements: the market for pre-series and runs of several thousand parts. Revoluplast technology is extremely advantageous for our markets due to the absence of a mould: it's faster and less expensive. This technology still allows us to achieve complex shapes with an attractive design.
Vincent FANON - Managing Director SYSTECH
The partnership between Revoluplast and SAAA began 26 years ago. SAAA was subject to an engineering constraint: being able to have plastic parts without investing in tooling for injection moulding. Revoluplast was able to satisfy this requirement. Since then, Revoluplast has continually exceeded our expectations with its responsiveness, dynamism, ingenuity and flexibility. Revoluplast is a partner that is pleasant and easy to work with on a daily basis.
Aline DUPLESSY - Procurement and Logistics Manager, Saaa
Engishare is a company that provides its customers with electromechanical solutions. The Spanish market needs no-mould plastic casings; with Revoluplast we found the perfect solution. We have been working with Revoluplast for many years, as they understand and meet our needs: they are professional and design and manufacture high-quality products. Their greatest assets: customer relationship skills and availability.
Alicia RUIZ - Dealership Partner for Spain