Plastic cover design
We manufacture no-mould and customisable bespoke plastic covers
Are you looking for a plastic covering for your computer, hydraulic, electronic or electrical equipment, which you will soon be producing?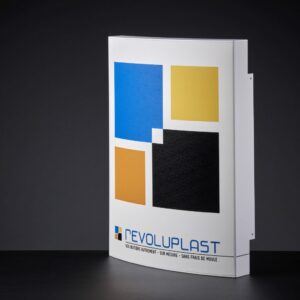 Why not have it made in a different way, without investing in a mould?
We place our many years' experience and expertise at your disposal to produce your protective claddings, in small or medium runs.
Stand out differently: trim and protect your equipment with a customised covering that reflects your image, marked with your logo or with a new design approach, for example.
REVOLUPLAST's strengths:
No need for large quantities, from ten or so parts per batch,
Production of coverings in runs of up to several thousand units,
Flexibility and responsiveness in the event of changes between 2 runs,
Advice and bespoke design.
Revoluplast also means:
plastic working - plastic casings - plastic electronics casings - plastic housings - plastic machining - plastic boilermaking - no-mould plastics manufacturing
Examples of plastic covers