Design and production of plastic housings for electrical or electronic applications
We are able to produce runs of bespoke plastic housings without a mould, from ten or so units, with a very short lead time.
Plastic parts designed and tailored to your technical or mechanical requirements, for an industrial application or mounting on a panel.
Whether you are looking for a plastic wall-mounted housing, a plastic DIN rail casing or a plastic housing to accommodate your electric or radio modules, we can design all sizes and shapes of plastic housings and plastic electronics casings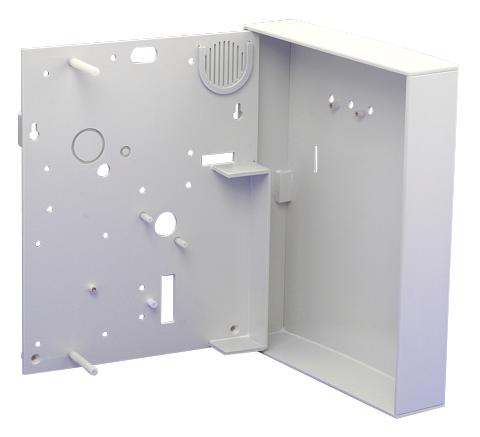 to your measurements.
There are various options, including installing a door with a key lock. Accessories can be fitted to your electrical housing in our workshops: push buttons, transparent windows, bolts or handles, for example.
We can offer you a UL94V0 or M1 self-extinguishing plastic material in order for your housing to comply with the applicable electrical standards.
*Our manufacturing lead times for plastic electrical housings are between 4 and 5 weeks on average (variable lead times depending on the complexity of the part).
Revoluplast also means:
plastic working - plastic casings - plastic electronics casings - plastic machining - plastic boilermaking - no-mould plastics manufacturing
Examples of plastic housings