Plastic boilermaking, in these small dimensions
REVOLUPLAST also designs and produces containers for ranges of industrial parts, with bolder characters and simpler shapes, as well as different characteristics where mechanical constraints take precedence over appearance with, this time, requirements in terms of strength, weld seam bonding, watertightness and chemical resistance being key.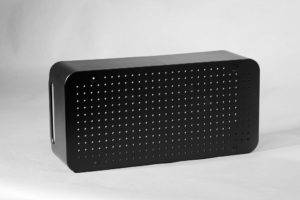 Plastic boilermaking is also performed using plastic materials in the form of sheets to produce ranges of parts, which are occasionally closer to the individual item and used as a substitute for metal materials. Thermoformed plastics have the advantage of being lighter, more flexible and with no risk of corrosion.
Although our production equipment is not suited to making large objects, our experience of plastic working offers great performances for more recurrent and quantitative runs of small parts (<m3).
Above these dimensions we will hand over the project to a more specialist partner…
PVC, HDPE, PMMA plastic trays, holding tanks, enclosures and technical parts
Revoluplast also means:
plastic casings – plastic electronics casings – plastic housings – plastic machining – plastic working– no-mould plastics manufacturing