Plastic boiler making (PVC, HDPE, etc.)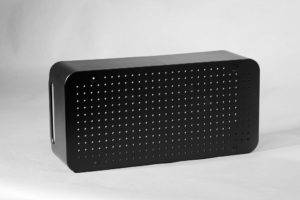 The plastic boiler making that we do at REVOLUPLAST borrows part of this manufacturing technique which allows us to make larger plastic parts or parts for more industrial purposes. Our team, which also masters welding, bending and plastic cutting, will be able to assess our possibilities in this field according to your specifications.
REVOLUPLAST can design and produce plastic containers for series of industrial parts with a strong character, simple shapes, but with specific characteristics where mechanical or chemical constraints take precedence over appearance and require robustness, bead bonding, waterproofing and resistance to chemical agents.
Need support for a project? Tell us about your project via this form and we will get back to you very quickly.
What is plastic boiler making?
It is a process which consists of working plastic materials, initially in the form of thermoplastic sheets, to assemble them in the order to produce parts for industry, the tertiary sector, the food industry, etc.
REVOLUPLAST's expertise in plastic boiler making
At REVOLUPLAST, our k-how in plastic working allows us to produce series close to plastic boilermaking for parts sometimes closer to small than medium-sized series, to replace metallic materials.
In addition, our thermoplastics have the advantage of being lightweight, flexible and corrosion-free compared to metallic materials.
Our experience with small and medium-sized plastic boiler making parts
Always with transformation by machining, hot bending, welding or gluing, forming, engraving or marking.
Professional and responsive, the REVOLUPLAST team will be able to give you our possibilities in this area and meet some of your needs for plastic parts and boxes such as:
Technical case
Plastic tray
Retention tank and tray
Plastic casing
Protective casing
Mechanical parts
Technical parts in PVC (Polyvinyl chloride), HDPE (High Density Polyethylene) or PMMA (Poly Methyl Acrylate)
Our size limits
Although our production tool is not adapted to the realization of very large objects, our experience in plastic working offers good performances on more recurrent and quantitative series of parts of sizes inferior or close to the cubic meter.
Beyond these dimensions, we will direct you to a more specialised colleague to take over.
Would you like to find out more about your project and have it discussed? Contact our team!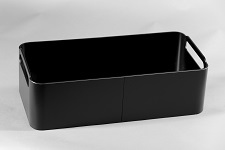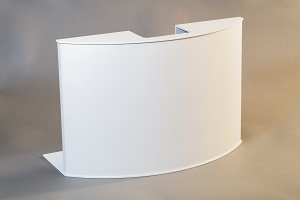 REVOLUPLAST
 invites you to discover its know-how in the following fields:
plastic machining – plastic working – mouldless plastics processing